VDO - Our expertise in the commercial vehicle and aftermarket sector enables us to develop holistic solutions worldwide and to simplify the everyday life of drivers, fleet managers, dispatchers or workshops. Thanks to state-of-the-art information and communication technology as well as innovative workshop solutions, VDO offers intelligent services and professional products to take advantage of the opportunities offered by digitalization and increase operational efficiency.
Brand products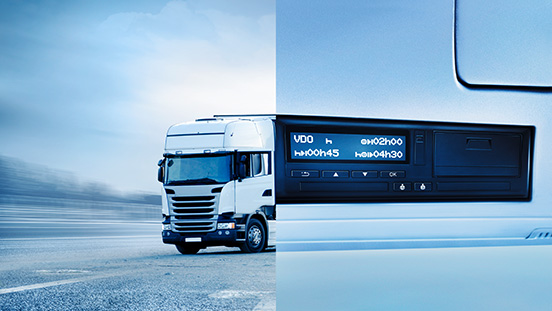 Digital Tachographs
VDO develops tachograph systems worldwide in accordance with national legal requirements. The data out of the digital tachograph is the basis of modern fleet management.
Digital tachographs are mandatory in the member states of the European Union and the AETR. Every commercial vehicle with a weight of more than 3. 5 tons or more than nine seats must be equipped with a digital tachograph. Our digital tachographs of the DTCO® series, which are installed in millions of trucks or busses, accurately record driver and vehicle data. They are practically the heart of modern fleet management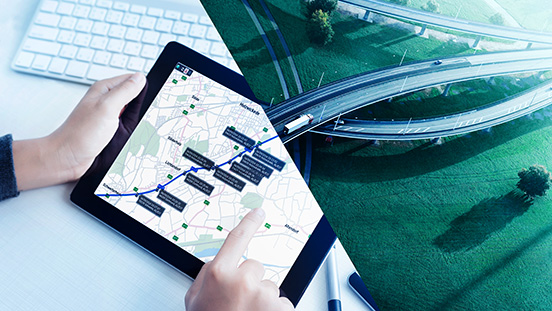 VDO Fleet - Digital Fleet Management
VDO Fleet is the smart fleet management software from VDO for greater safety and efficiency. It allows you to meet the European statutory provisions for archiving vehicle and driver data.  With the aid of large amounts of clearly displayed data regarding drivers, vehicles, driving styles, positions, remaining driving times and much more, it is even easier to manage your fleet and effectively optimize your routes.
VDO Fleet works like a modular system of building blocks. With more than 30 different services for vehicles, drivers and logistics management, VDO Fleet covers all the relevant areas of modern, digital fleet management:
fuel consumption

position data, routes and geofencing

remaining driving times and much more.
The cloud-based technology does not require its own IT infrastructure.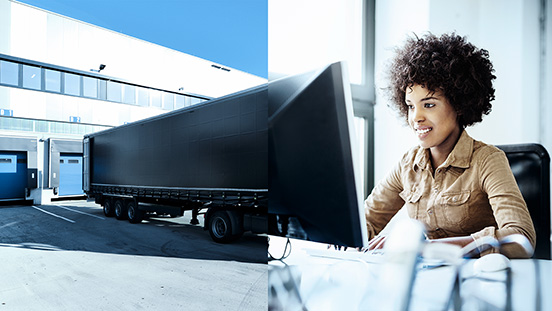 VDO Download Solutions
VDO offers innovative tailor-made download solutions to support fleets of all sizes in fulfilling the legally required download of tachograph data. All systems convince due to their easy handling and highest data security. The DLK Pro Download Key S enables easy mobile download of the mass storage data of the digital tachograph as well as convenient downloading and archiving of driver card data. The VDO SmartTerminal is the latest generation stationary reader for driver and company cards, in the DTCO 4.0. The remote download solution DLD WideRange II enables a fast and secure transfer of mass memory and driver card data as well as of the position and vehicle data on the go, automatically and flexibly.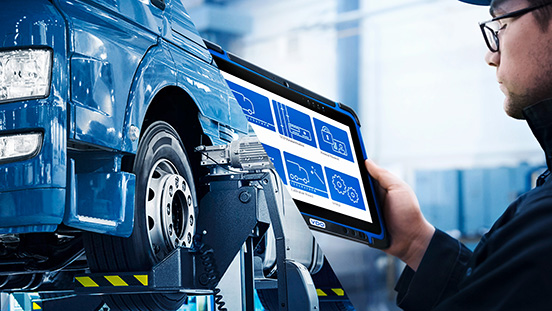 VDO WorkshopTab
The VDO WorkshopTab from VDO is an "all in one" solution for tachograph inspections. Instead of a set of devices (test equipment, manipulation tester, download tool, PC with suitable applications) all tests required by law can be completed and documented completely wirelessly in the vehicle with the WorkshopTab, with immediate online processing of the data. Unnecessary walking around between the vehicle and the office is thus avoided. At the same time the calibration wizard enables a simple and digitally guided DTCO check.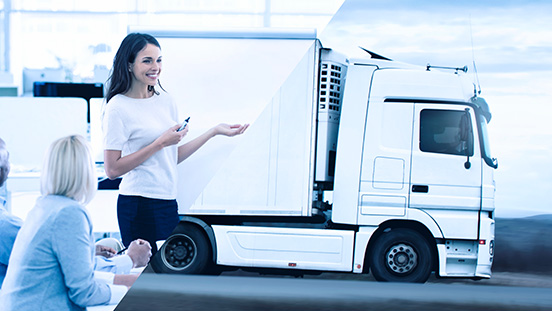 VDO Academy
The VDO Academy offers mandatory training courses for drivers, fleet managers and authorised workshop personnel as well as seminars for instructors. You can book in the VDO Academy either on site- trainings organized by authorised and experienced instructors, or online courses and webinars in order to learn safely the tasks and duties associated with the digital tachograph in accordance with all relevant EU regulations