Built on a mission of safety, Zonar has been pioneering smart fleet management solutions for nearly 20 years. Today, Zonar provides patented, award-winning technology for fleets in commercial trucking, pupil transportation, passenger transportation and hardworking industries such construction or utility. The company's complete suite of solutions and well-rounded mobile ecosystem drive safety, efficiency and fuel savings—from drivers to dispatch to administrative operations.
Brand products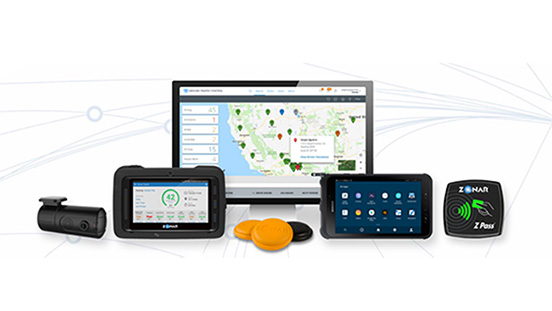 Zonar Ground Traffic Control® and ZFuel™ Fuel efficiency tracking
Zonar Ground Traffic Control® is a secure, web-based application that provides a real-time picture of all fleet operations. Monitor your fleet anytime, anywhere.
Measure driver performance and ensure compliance.
Grant an unlimited number of users online access from their computer, tablet or smartphone.
Optimize performance, optimize fuel costs. While you're in Ground Traffic Control®, access Zonar ZFuel™ fuel data to monitor and measure driver behavior, including speeding and shifting. Then, coach drivers to perform more efficiently, and reward your top improvers.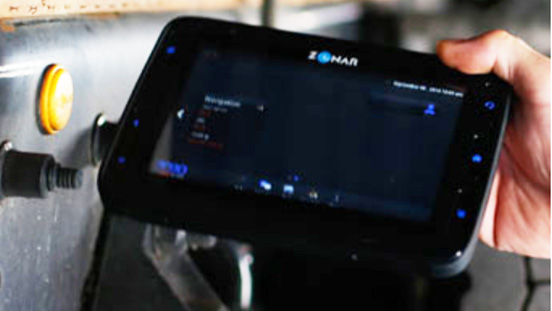 Electronic Verified Inspection Reporting (EVIR)
Zonar's patented EVIR system ensures accurate, verified vehicle inspections to reduce breakdowns and accidents. EVIR also streamlines the inspection process itself by more than 50% over paper-based inspection systems.
Place a Zonar RFID or NFC tag on each inspection zone of the vehicle.
Drivers and operators must physically visit and scan each inspection zone.
Results are uploaded into Ground Traffic Control, where you can review them and prioritize found defects.
Review the timestamps to determine if any part of the inspection was rushed.
Use EVIR's sanitization configuration to ensure complex, detailed sanitization procedures are followed. Comply with safety advisories to execute all routing cleaning and surface disinfection. Document which areas are sanitized, when, by who - and with what type of disinfectant.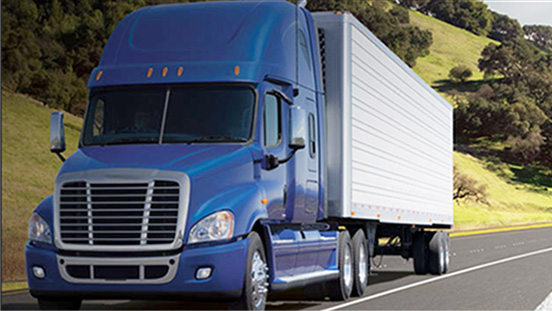 Zonar Logs™ for easier ELD compliance
Zonar Logs™ is a Hours-of-Service (HoS) application, accessible through Zonar Ground Traffic Control®. Automatic and tamper resistant, Zonar Logs ensures drivers operate safely and comply with the electronic logging device (ELD) mandate. Zonar Logs™ even automatically updates as laws change, so your fleet can stay compliant without being caught off guard.
Drivers can access Zonar Logs™ on their Zonar tablet to electronically submit HoS records, view available hours, edit a previous status, update their duty status and export their logs.

Fleet managers can view live driver statuses, violations, availability and driver logs. They can also spot trends in violations, assign unidentified driving time and identify vehicle malfunctions.